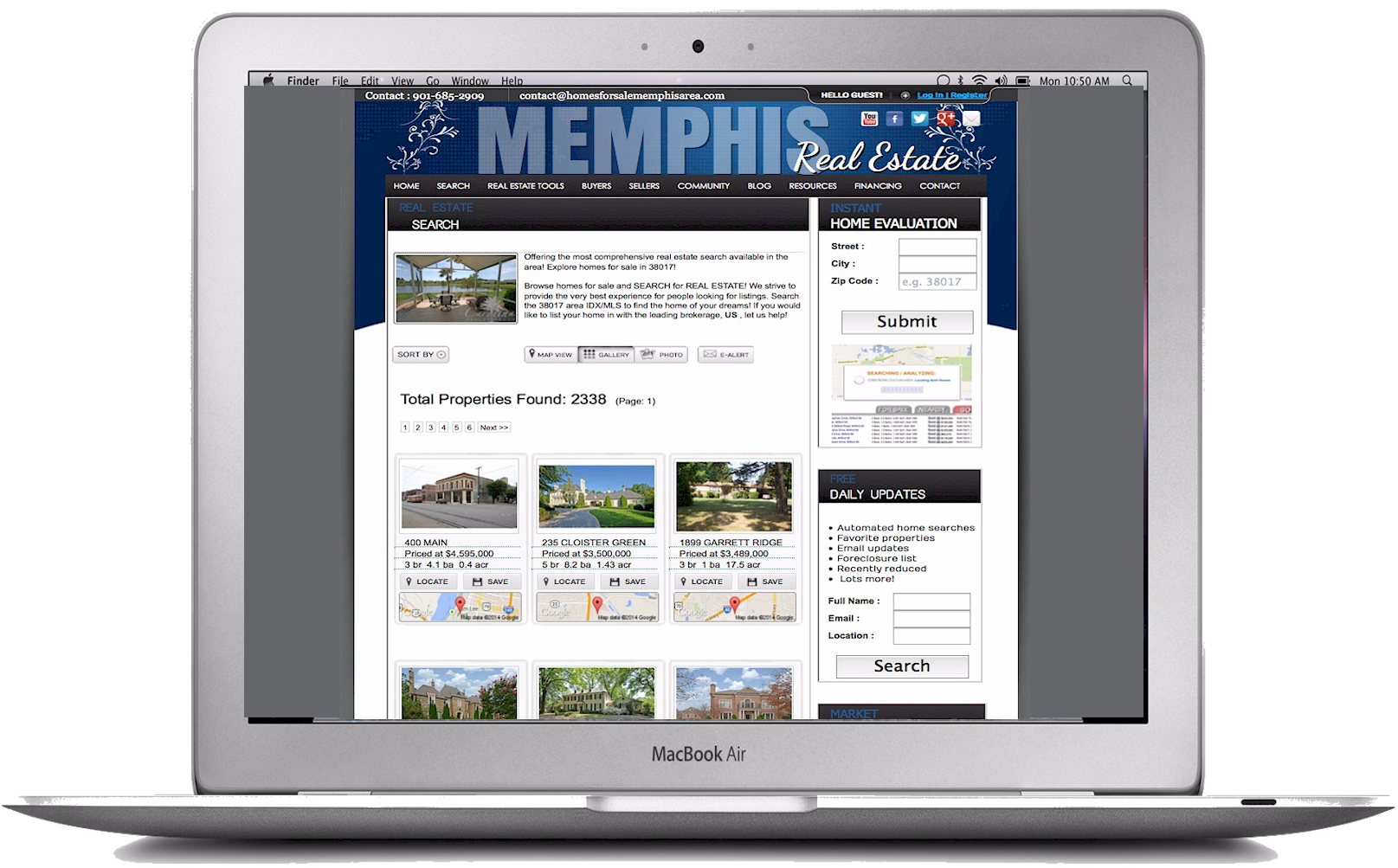 We generate
QUALITY LEADS
not just "Prospects" to our client's website by only creating neighborhood (not city) and SCHOOL based real estate phrases. Our competition is concerned with filling your CRM with lots of names and phone numbers so they can keep a large team of agents active with busy work. They sell their clients on the concept of managing prospects until they become buyers.
Quality leads are possible, but not in super large quantities that large brokerages crave to keep their agents busy. Our goal is to work with Agents, Small Teams of Agents and small brokerages that want to control their costs and work towards quality over quantity.
We give agents and small brokerages more financial flexibility by only charging a small monthly fee and allowing the client to set their maximum daily budget! Clients can set their budget as low as $5 a day.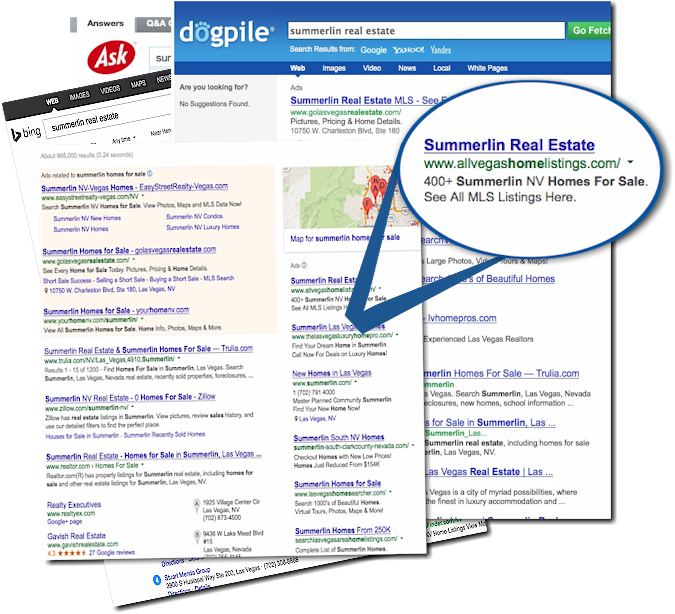 Leads are generated on average one per every $5-$10 (Some areas $3 - $5 a lead) depending on your area. The average selling price of homes in a given zip code is a good indication of the cost per lead as competition drives the cost per lead up. However, since we target phrases our competition will either ignore or lump in with more generic
PPC Search Phrases
, we have great results generating
higher quality Leads, not just Prospects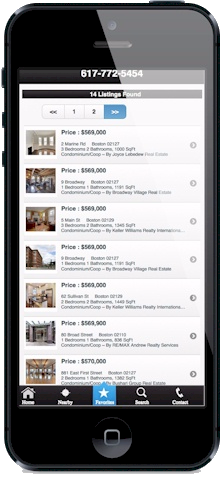 You receive your leads by email and text message. A mobile app allows you to easily see and assign leads if you choose. All leads are automatically added to "Property Alert" which will send your LEAD the listings they care about. Even if your LEAD turns out to only be a PROSPECT, our system will keep your name and contact info in front of them until they're ready to buy or sell a home!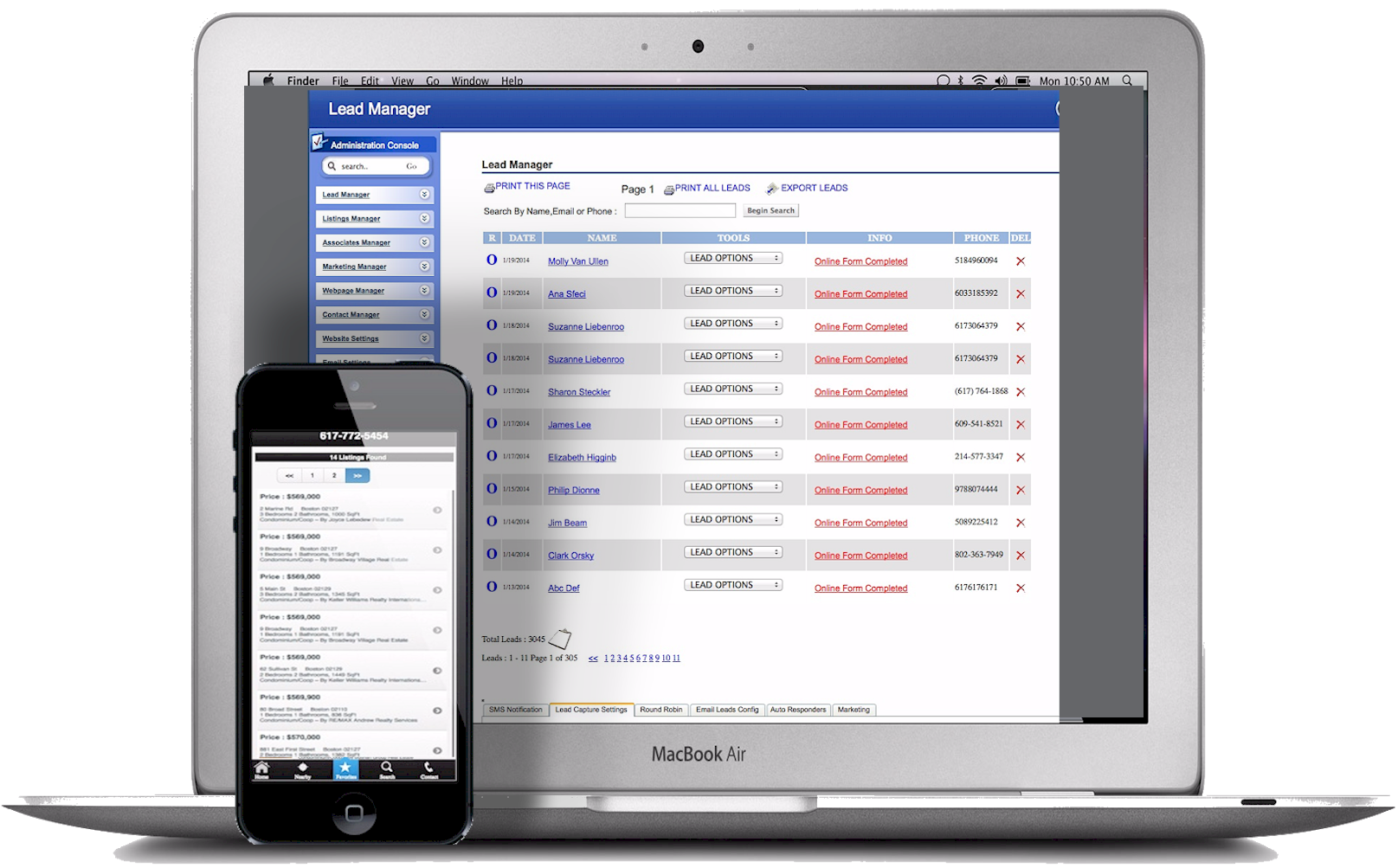 Our CRM lead manager will allow you to modify the LEAD's property alert, forward the lead, send them e-flyers, view the homes and searches they are doing on your website! You'll be able to call your LEAD with some knowledge about what they're look for and looking at! A knowledgable agent has a better chance of being helpful and solving any problems that the new home buyer may have. You'll attract more listings and sell more homes with the information you need at your fingertips.
We extend more control over costs than our competitors.
We offer exclusivity per area. Once a zip code area is taken (all the subdivisions / schools for that zip code are pulled and marketed to) we do not accept another client for that area.